Journal
Po3 is born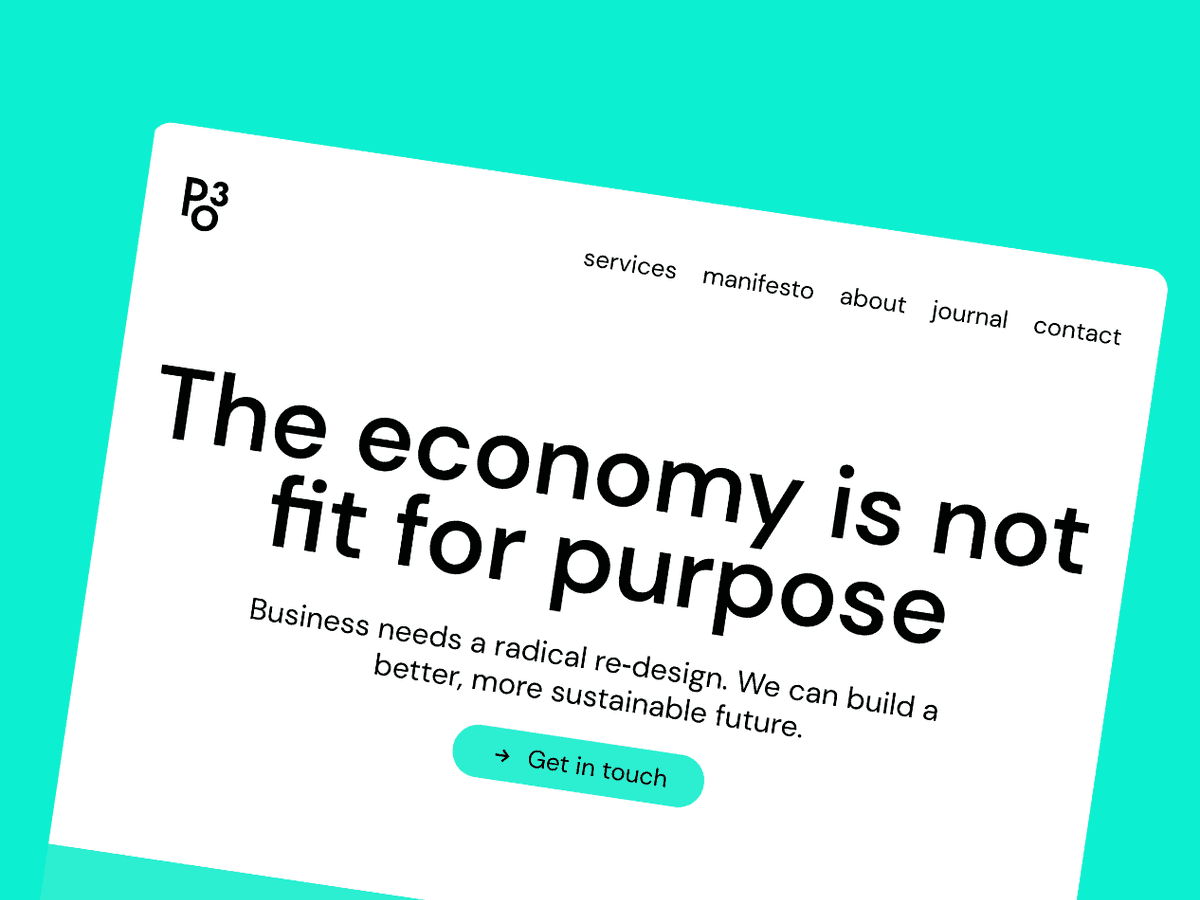 The economy is not fit for purpose. The way we do business needs a radical re-design to create a sustainable future for all. Today — myself and my business partner Phil are launching Po3.
What is Po3? We're not a consultancy, agency or product business. Those things come with preconceptions that don't fit. We're thinkers, doers and makers. Holistic problem solvers, facilitators and specialists. Po3 is a plurality of perspectives, driven by a common purpose — through rapid business design we can have a real impact on the way the world works and build a better economy.
There are a lot of big things happening at the moment, not all positive. This is a big thing for us and positively great :) We really appreciate all the support from friends, colleagues and clients, helping us to make a difference in the world.
Big love — Kieran & Phil.
To get a better idea of what we're about take a look at this 4min video on our brand origins.
Sign up for purpose
We're writing a book, a 'how-to' for the design and delivery of purpose driven, successful businesses.
Then we're giving it away, so anyone can use it.